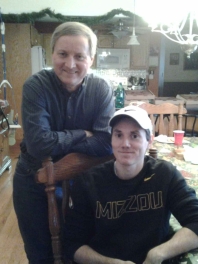 Rick Ellis,
Men's Leader & Worship Team
Rick was born and raised in Missouri and found Jesus in a small country church when he was a teenager.
God eventually called him to a church in Colchester Conn. where he fell in love with the worship leader and got married
Rick has served in every ministry a church has to offer and is dedicated to serving the Lord in worship and men's ministry.
His heart is to plant churches in New England and to be a part of the next Great Awakening that is coming our way!